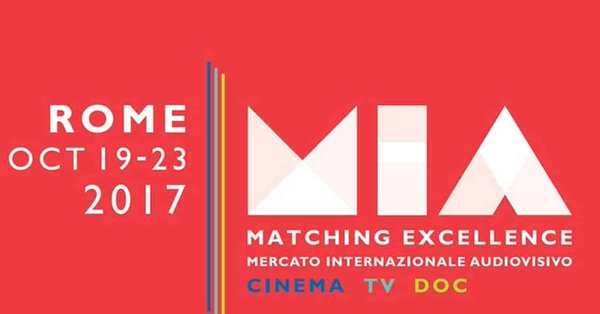 MIA|Cinema Co-Production Market is delighted to present the international film industry with 20 feature film projects from 14 Countries which were chosen by an International Selection Committee made up of Cristina Cavaliere, Finola Dwyer and Jakub Duszynski.
The selected projects will be presented to the International industry from October 19th to the 22nd in the unique setting of Palazzo Barberini, in the very center of Rome.
More than 50% of our selected projects have already become award-winning, internationally recognized films.
Alumni of Rome's co-pro market – formerly known as New Cinema Network – include Agnieszka Holland, Sally Potter, Paddy Considine, Ritesh Batra,Clio Barnard, Jia Zhang-ke, Sheng Zhimin, Diego Lerman, Kadri Kousaar, Stephen Burke, Katarzyna Roslaniec, Sharunas Bartas, Alvaro Brechner, and of course some of the most interesting Italian talents (Laura Bispuri, Fabio Mollo, Marco Bellocchio, Franco Maresco, Manetti Bros, Elisa Fuksas, Fulvio Risuleo, Valerio Mieli, Salvatore Mereu, Matteo Botrugno and Daniele Coluccini among others).
Here all the selected projects:
The Searchers by Andreas Prochaska
Produced by Daniel Hetzer for Temper Films (AUSTRIA)
Sweet Hell Throughout the Galaxy by Fabio Baldo
Produced by Andy Malafaia for Glaz (BRAZIL)
Noah's Ark by Sérgio Machado
Produced by Fabiano Gullane for Gullane Company (BRAZIL)
Saving One Who Was Dead by Vaclav Kadrnka
Produced by Vaclav Kadrnka  for Sirius Film (CZECH REPUBLIC)
Yalda by Massed Bakhshi 
Produced by Marianne Dumoulin for JBA Productions (IRAN)
Pablo by Enrico Maria Artale
Produced by Roberto De Paolis and Carla Altieri for Young Films (ITALY)
Caliber 9 by Renato De Maria
Produced by Angelo Barbagallo for Bibi Film (ITALY)
Durendal by Egidio Eronico
Produced by Andrea Stucovitz  for Partner Media Investment (ITALY)
The Outpost by Edoardo Morabito
Produced by Marco Alessi  for Dugong Films (ITALY)
We Are the Winners by Giovanni Piperno
Produced by Matteo Garrone, Giovanni Pompili for Archimede, Kinoproduzioni (ITALY)
The Valley of Stone Rivers by Pablo Benjamin Nieto Mercado and Hugo Chávez Carbajal
Produced by Pablo Benjamin Nieto Mercado and Hugo Chávez Carvajal for Etnoscopio (MEXICO)
Patagonia by Agnieszka Zwiefka
Produced by Iza Igel for Harine Films (POLAND)
Nowhere by André Santos and Marco Leão
Produced by João Figueiras for Black Maria (PORTUGAL)
I Hate Berlin by Valentin Hotea
Produced by Ada Solomon and Diana Paroiu for Hi Film Productions (ROMANIA)
Emil by Peter Bebjak
Produced by Rastislav Šesták for D.N.A. Productions (SLOVAK REPUBLIC)
Duo by Meritxell Colell Aparicio
Produced by Nicolas Münzel Camaño, Nathalie Trafford for Pensilvania Films, Paraíso Production Diffusion (SPAIN)
Cork by Mikel Gurrea
Produced by Sergi Moreno for Lastor Media (SPAIN)
Madame Luna by Binyam Berhane
Produced by David Herdies for Momento Film (SWEDEN)
The Tentmaster's Daughter by Isabel Anderton
Produced by Christine Hartland for Patchwork Productions (UK)
The Cryptozoo Debut by Dash Shaw
Produced by Kyle Martin for Electric Rhineland (USA)