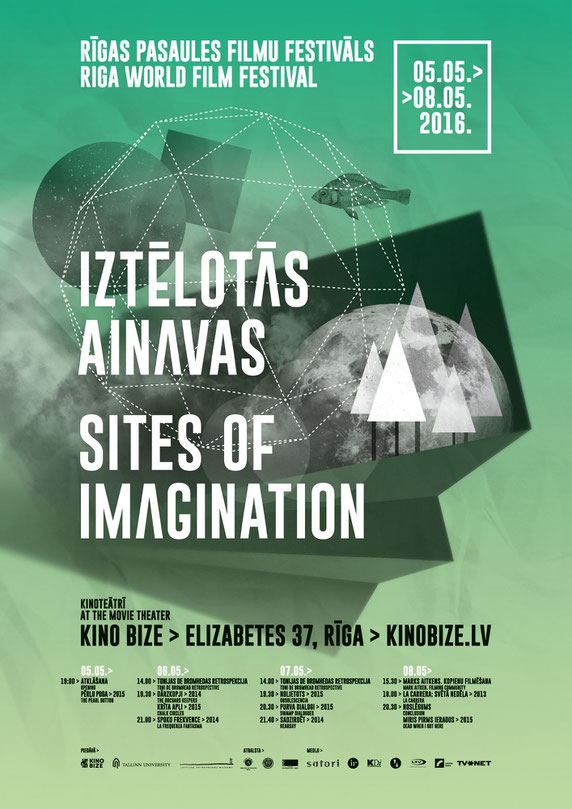 The 3rd Riga Pasaules Film Festival will be held this year at Kino Bize, on Elizabetes iela 37 Riga city centre, from the 5th to the 8th of May.
This edition's cinema programme has been curated around the theme of "Sites of Imagination", see the poster attached. 
The programme will feature recently produced non-fiction films that address different ways in which filmmakers and their subjects imagine and construct their physical and emotional environments. The directors of the films will be present for Q&A sessions after each screening.
The programme will feature a two day retrospective screening of 
Toni de Bromhead
. Toni will be joining us to present a selection of her films and talk about her ongoing career in documentary film-making.
The programme will also feature an afternoon lecture and screening by 
Mark Aitken
, Associate Lecturer at Goldsmiths College, University of London.
If you are interested in volunteering, would like to couch-surf while in Riga, or would like more about how you can contribute feel free to contact Maris Prombergs at 
maris.prombergs@kinobize.lv.